Verita School offers after school workshops that complement our curriculum and are designed for a multi-level development of your child.
EC – Reception – Year 1
After school workshops
Once upon a story time
with Roxana Din
During the workshop the children will be invited into the magical world of stories. Each week we will read a story and explore it either through drama or different crafts and activities related to the narrative of the story. The children will have fun while developing their imagination and exploring their natural
curiosity.
Let's dance
with Maria Awad
Let's get together and release some energy while listening to our favourite music! The children will learn steps and techniques and then put them together in a routine. They will get a chance do dance different styles such as "hip-hop" and experiment some freestyles. Their own ideas and personal style are encouraged. It is a great way for building confidence and self-esteem while having fun.
Major class points:
Synchronizing to the rhythm and beats
How to connect moves into a routine
Learning basic steps
Creating their own steps
Frequency: once a week;
Cost: 180 Euro/ Semester;
Arts and Crafts
with Andreea Balan
This is an art course for children, based on creativity exercises, imagination, fun and combines play and team work. At the end of each class, we will have our own art objects, with practical functionality, created with our own hands.
Fencing
with Andreea Doana
Fencing provides physical and cognitive benefits. Children describe fencing as a physical game of chess, as it requires strategy and quick reflexes. During this class the children will learn self – discipline and gain a sense of accomplishment. The children will also become capable of making complex decisions, analyzing situations, thinking critically and reacting quickly, thus reaching their potential in all areas.
Musical Learning
External Teacher
Research shows music helps children become better learners, and that even a newborn child emotionally responds to music. Research also shows that there is a link between mathematical abilities in students and their musical awareness.
The fun, energetic "Musical Learning" program is the perfect way to start a child's lifelong educational career and to learn English in an enjoyable way!
The most important learning years are from 0 – 6 as the brain forms vital connections. When we are born, we have billions of brain cells. The minute we start receiving stimuli, such as the light our eyes see, the sounds we hear, and what we touch, the brain begins to form connections.
Frequency: once a week;
Cost: 195 Euro/ Semester;
Kids Yoga
with Fedora Torok
Kids Yoga is imaginative and fun yoga. We weave together stories with yoga postures, and breathing and relaxation techniques. In the safety and familiarity of their school, children go on wild and wonderful journeys as the heroes in their own adventure and build their strength, balance and confidence in the process. Classes are inclusive and offer a complete…
form of physical exercise blended with mindfulness techniques in a safe and non-competitive environment. All classes end with relaxation, using visualization and breathing techniques. Children experience yoga games, enjoyable physical games, brain breaks, meditation and fun worksheets.
Frequency: once a week;
Cost: 180 Euro/ Semester;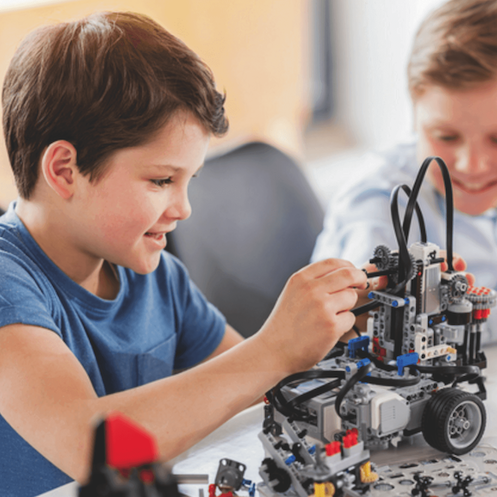 Robotics Academy
External Teacher
Elementary programs of science, design, technology and mathematics for children aged 4 years and above. The activities performed during our LEGO 4+ years workshops offer your children an effective way to assimilate the basic concepts of robotics through science, design, technology and mathematics.
LEGO Education  models are easy to handle and, as the children build and test, they explore the operating principles of familiar objects. Children experience the concepts of force, motion, balance, equilibrium and buoyancy.
Activities blend perfectly with the topic and children's curiosity about the world around them, encouraging them to make observations, predictions and think creatively.
Frequency: once a week;
Cost: 260 Euro/ Semester;
Magical world of Stories and Games
with Cristina Neagu
Many of the books we read are educational stories, stories on kindness and friendship meant to enhance the values we praise here at Verita school.  The main aim of this workshop is to develop the children's interest and curiosity in the magic world of books.
This course teaches the basics of Jiu-Jitsu. The children will learn fundamental defense from varying positions along with counters to each of the techniques in an entertaining and enjoyable way. They will also learn how to work together as a team while continuing to develop themselves individually.
Children will be dressed accordingly to this class (sport outfit – long sleeves blouses and long trousers)
Frequency: once a week;
Cost: 195 Euro/ Semester;
Year 2 – Year 6
After school – private instrumental lessons 
Miss Teona, Miss Marina will offer private piano lessons, Mr Irinel will offer private drums lessons and Mr Emanuel will offer guitar private lessons.
The private lessons will take place from Monday till Thursday in 2 slots: 15.45-16.30 and 16.30-17.15.
Piano Lessons
With Miss Teona & Miss Marina
Drum Lessons
With Mr Irinel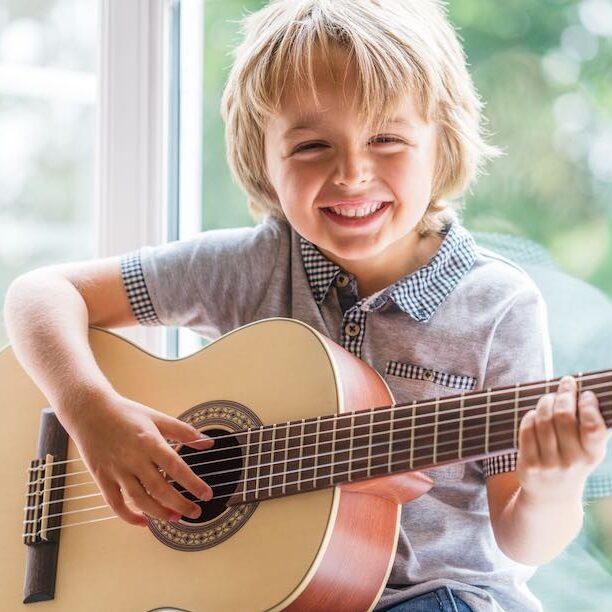 Guitar Lessons
With Mr Emanuel
Price: 360 EUR/ semester for 1 lesson/week or 720 EUR/ semester for 2 lesson/week.
If you would like to register your child for private lessons and couldn't find an available spot, please send us a request at school@verita.ro and we will come back to you with a possible solution.
Ready to send your child on
the learning adventure of a lifetime?
We develop your child's talents, build friendly relationships in a safe environment, and make learning enjoyable. Verita is the best fit for you if you believe that your children are part of a generation that needs to be independent, creative and ready for the world.