Verita School offers after school workshops that complement our curriculum and are designed for a multi-level development of your child.
Year 7 – Year 11
After school workshops
Visual Arts
This workshop is a combination between Fine Arts, History of Arts and Graphic Communication adapted to contemporary needs. This course offers students the opportunity to learn about new media, contemporary artists and events. Students will also explore graphic communication through graphic design. It is a great opportunity to try the latest art media such as graphic tablets, printmaking materials or painting/ drawing tools.
French for IGCSE
This workshop is highly recommended for the secondary students that are already following or will follow the French secondary certification program (starting Year 10) at Verita.
The purpose of this optional class is to practice and train the skills and the structure of the IGSCE exam for French,
that is due at the end of Year 11.
As the expected performance at exam requires a lot of skills and knowledge of the language, this workshop will be a great start and practice for the student. The course will follow the curriculum and the scheme of work proposed by Excedel (our certifier for the IGSCE).
Frequency: once a week;
Cost: 180 Euro/ Semester;
My Dance Story for Teens
My dance story is a dance program where children will have the opportunity to tell their story or something important for them throughout a group choreography. The choreography will be based on a fusion of styles (closer to modern dance).
The preparation that comes before the artistic act is crucial for the performance of a dancer. Understanding it and applying it will develop perseverance self-discipline and adaptability to any situation. Relaxation/meditation will be included at the end of the hour. In the class there will be also shared information about anatomy and how brain influences my movement and performance.
Frequency: once a week;
Cost: 180 Euro/ Semester;
Swimming for Teens
Older kids and teens everywhere are welcomed to this workshop. Swimming is a way to build lean muscle and maintain a healthy body as a teen. Whether you would like to swim on a team competitively or you swim for yourself, mixing up your pool workout will help you get stronger. Through this workshop  teens will gain strength and an increased lung capacity.
Squash
Squash is an active sport that involves a complex amount of moves to include leaping, spinning, stopping, bending, jumping, sprinting and running. As such, squash players must be nimble and light on their feet. Children are the perfect advocates for the sport because of their high energy levels and shorter attention spans.
Kids are agile enough to be able to quickly stop, start and change direction whilst squash also teaches children how to maintain equilibrium around the court.
Among the benefits we list the following: Squash improves hand-eye coordination; Increases flexibility; Improves concentration; Improves fitness levels; Improves social skills; Improves self-confidence
Frequency: once a week;
Cost: 320 Euro/ Semester;
Boxing for Teens
Boxing is the ultimate full body workout. Correctly thrown punches use your legs, hips, glutes, core, obliques, back, shoulders, chest and arms. Punching against resistance causes all of these muscles to contract with more force and speed, developing further your strength and power.
Top Benefits of Boxing
1. Enhanced Cardiovascular Health;
2. Improved Total-Body Strength;
3. Better Hand-Eye Coordination;
4. Decreased Stress;
5. Improved Body Composition;
Say Hola to Spanish
Welcome to an introduction workshop to Spanish language. If your child is passionate about foreign languages, he/she heard some Spanish words and would like to know more, then this is the workshop for you. We will explore the Spanish language together through songs, books,
short clips and different types of activities, from movement games to crafts.
The objective of the workshop is to get children familiar with the Spanish language through fun activities. Knowing that children best learn when exposed to different types of stimuli and that experiential learning is the best, this workshop will try to expose children to a foreign language using diverse activities to cater to all senses.
Frequency: once a week;
Cost: 180 Euro/ Semester;
Cycling
Cycling is mainly an aerobic activity, which means that your heart, blood vessels and lungs all get a workout. You will breathe deeper, perspire and experience increased body temperature, which will improve your overall fitness level.
The health benefits of regular cycling include: increased cardiovascular fitness; increased muscle strength and flexibility; improved joint mobility; decreased stress levels; improved posture and coordination; strengthened bones decreased body fat levels; prevention or management of disease; reduced anxiety and depression
Irish Dances
Irish dance or Irish dancing is a group of traditional dance forms originating from Ireland, encompassing dancing both solo and in groups, and dancing for social, competitive, and performance purposes. Irish Dancing provides physical benefits such as increased stamina, core strength, and general overall fitness. It will also improve balance, posture and coordination, as well as promote flexibility and increased muscle strength.
MIND CURIOSITY
Have you ever wondered what makes you who you are – is it your genes or how the environment sculpted you?
Can you truly understand why sometimes we don't all just get along with each other, whether it is children, parents, friends and teachers?
Do you ever find yourself wondering why you or someone else had a certain behaviour and what it might mean?
The mind is a wonderful and complex entity which can be very mysterious at times. At this workshop, we will discuss the processes behind our choices, our behaviours and even our thoughts and emotions!
Once we can better understand how the mind functions, we are not only able to balance ourselves emotionally and cognitively by being conscious of what we need and what we want, but we can also maintain a healthy brain and mind by being aware of our own triggers when it comes to mental issues.
A central part of this workshop is represented by mental health and what it means – the line between a healthy and an unhealthy mind, but also general information on objective and safe means of evaluation (this is particularly useful considering all the tests and false information that can be found online that often allow students to self-diagnose).
There will be a theoretical foundation followed by numerous real-life examples and cases, specific tools, experiments and games, all adapted to the knowledge and age of the students.
This workshop does not require any prior studies on this topic – we are here to learn together about others and ourselves.
Frequency: once a week;
Cost: 180 Euro/ Semester;
Yoga for Teens
This workshop is imaginative and fun yoga class for teens! We weave together stories with yoga postures, and breathing and relaxation techniques. In the safety and familiarity of their school, children go on wild and wonderful journeys as the heroes in their own adventure and build their strength, balance and confidence in the process.
Classes are inclusive and offer a complete form of physical exercise blended with mindfulness techniques in a safe and non-competitive environment. All classes end with relaxation, using visualisation and breathing techniques. Children experience yoga games, enjoyable physical games, brain breaks, meditation and fun worksheets. Regular practice of yoga can have the following benefits:
Postures help recharge a weak immune system and strengthen the core; Breathing exercises improve concentration and energy levels;
Relaxation techniques help focus the mind;
Affirmations help children feel more confident in themselves.
A certificate of completion is to be given to each child at the end of the course.
Frequency: once a week;
Cost: 180 Euro/ Semester;
Year 2 – Year 6
Private instrumental lessons 
Miss Teona, Miss Marina will offer private piano lessons, Mr Irinel will offer private drums lessons and Mr Emanuel will offer guitar private lessons.
The private lessons will take place from Monday till Thursday in 2 slots: 15.45-16.30 and 16.30-17.15.
Piano Lessons
With Miss Teona & Miss Marina
Drum Lessons
With Mr Irinel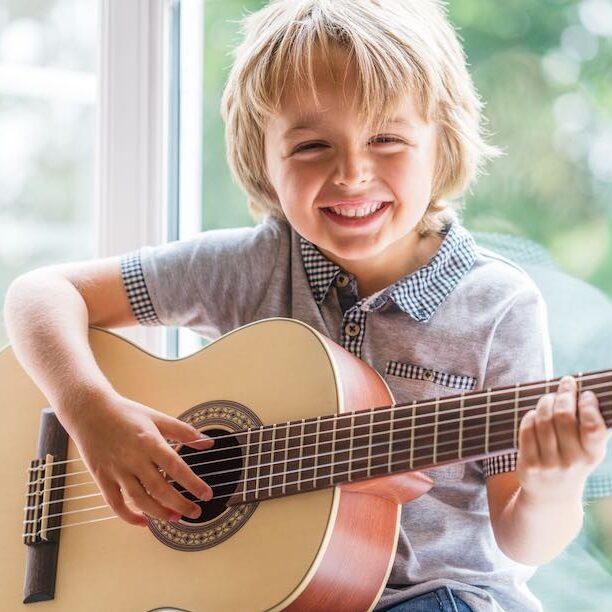 Guitar Lessons
With Mr Emanuel
Price: 360 EUR/ semester for 1 lesson/week or 720 EUR/ semester for 2 lesson/week.
If you would like to register your child for private lessons and couldn't find an available spot, please send us a request at school@verita.ro and we will come back to you with a possible solution.
Ready to send your child on
the learning adventure of a lifetime?
We develop your child's talents, build friendly relationships in a safe environment, and make learning enjoyable. Verita is the best fit for you if you believe that your children are part of a generation that needs to be independent, creative and ready for the world.